Wybicki family manor in Sikorzyno
Wybicki family manor in Sikorzyna is a beautiful manor from the adjoining park. Property is over three centuries belonged to the Wybicki family, who moved away from here to nearby Będomin, where Joseph was born (29 September 1747, died March 10, 1822 in Manieczki near Śrem).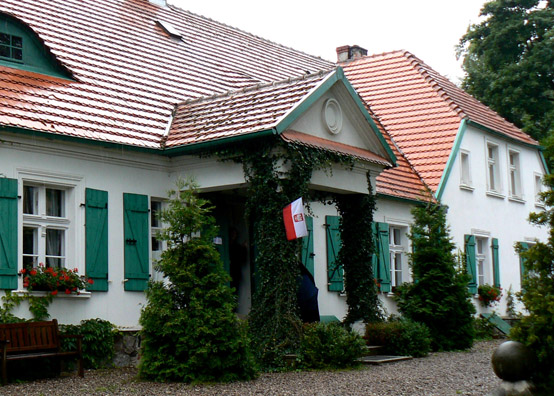 From the seventeenth century Wybicki family become owners of the manor in Sikorzyna because Bartlomiej Wibicki, who was a mayor of Kartuski monastery in Kartuzy ended a dispute over possession of the land in favor of Wybicki family.

Thus, Sikorzyno became an ancestral nest of Joseph Wybicki, the creator of "Songs of the Polish Legions in Italy" (1797), which later as "Mazurka Dąbrowkiego" became the anthem for National Polish in 1926-1927. Unfortunately, the historic manor house from the time of Bartlomiej Wybicki was not saved.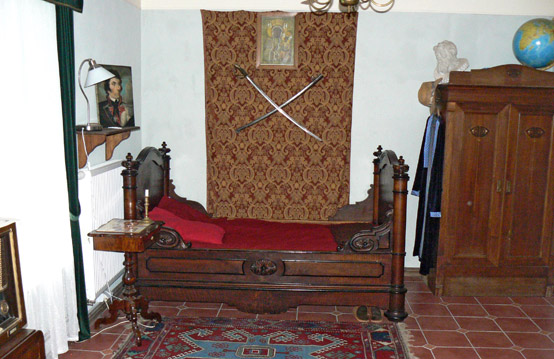 At present manor house was bought by an art historian from Gdansk. Thanks to the great commitment of the new owner and restoration of the manor house intended for a large financial outlay, manor house has been lovingly restored and fenced. The mansion will be decorated museum furnishings old manors.

In memory of Joseph Wibicki in the former Primary School in Sikorzyno was established the Memorial Room for Joseph Wybicki, of which Ms. Maria Konkel – a resident of Sikorzyno – is a social custodian.

In 1997, for the 200 years - anniversary of the "Dabrowski's Mazurka" a memorial plaque with the words: "Sikorzyno – the Nest of Wybicki family" was put on the wall.