Castle in Bytow
History of the Castle in Bytow dates back to 1329 years, when the Knights bought the land of Bytow. On which in 1390, under the direction of Nicholas Fellensteina, crusaders began building the castle.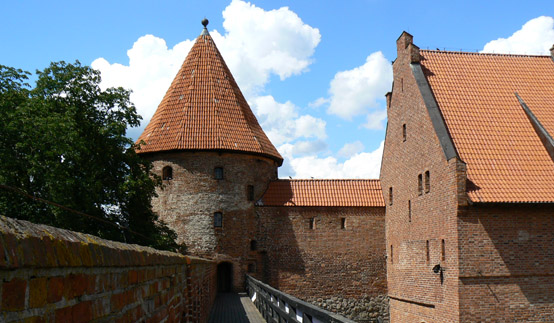 Castle in Bytow arose as a brick construction with stone and brick is situated on a hill in the south-east of the city. At the north-west wing erected a three-storey, basement dwelling house. In this building were the most important rooms, such as the refectory, a chapel and an apartment prosecutor. On the top floor housed warehouses.

At the south-west wing was built storey kitchen with food store. In its neighborhood was well. Entrance gate has been erected on the north-east. Before the gate was dug a moat on the drawbridge that was smuggled. In the four corners of the wings, erected a powerful bastion. The fort was allowed to use firearms to defend.
After the peace treaty in Torun the castle went into the hands of the dukes of Pomerania. So around 1570, began raising a radical reconstruction of new buildings in the yard - including Homes of Prince and the Widow and the Prince's office.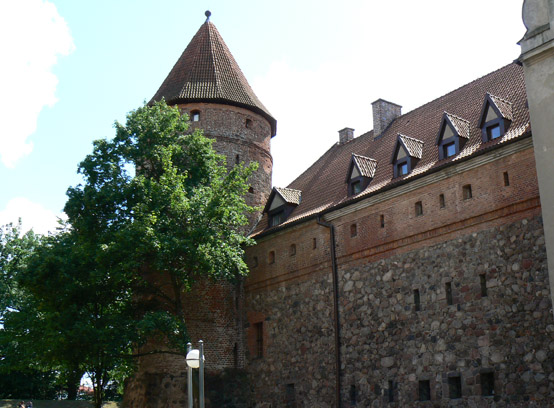 During the Polish-Swedish war in 1656, the castle fell into disrepair Bytow because the Swedish crew ruined castle, blowing up in the air of a religious house and a tower.
Partially rebuilt after the takeover of the city by the Elector of Brandenburg Friedrich Wilhelm I. In the nineteenth century, the castle was placed on the court and prison. The first conservation work was carried out in 1930-39.
Eventually the castle was rebuilt intermittently in the years 1957-62 and 1969-90 placing the West – Kashubian Museum and hotel with a restaurant and a library inside the castle.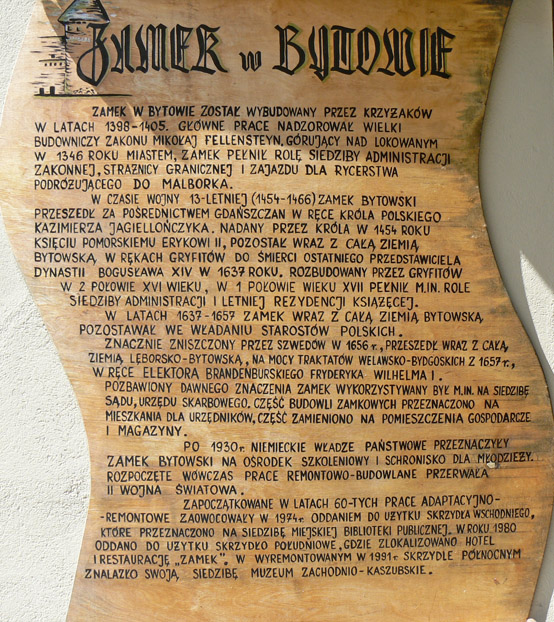 źródło:wikipedia.pl