Stone circles
Stone circles in Odry is one of the most interesting places of Poland and Europe. This place is sometimes called the archaeological reserve "Polish Stonehenge".

Circles in the reservation count from 15 to 33 m in diameter. In each circle is from 16 to 29 stones protruding from the ground for 20 to 70 cm. In addition to the circles in the reserve are also barrows. The circles and mounds were discovered more than 600 graves.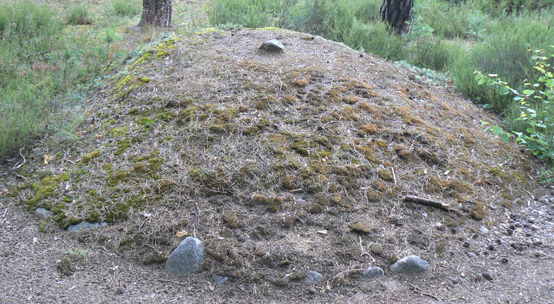 Since September 15, 1958, this area is legally protected nature reserve. It was created not only to preserve the archaeological site but also to protect over 86 species of lichens (usually seen only on high mountain areas), which was discovered at 300 rocks.

In Węsiory are the stone circles, which are a graveyards of Goths and Gepids of I-III century.
In Węsioary survived three stone circles and part of the fourth and 20 tombs. The diameter of the largest circle is 26 meters and is placed in front of stone with a height of approximately 1.5 m. In the middle there are some stone pillars. Skeletal graves are located in different places within the vertebrae. Mounds are circular base diameter of 4 to 16 meters, and sometimes also on top of stone pillars.
Source: Wikipedia.pl